STUART BRISCOE
Stuart has ministered on every continent, written more than 40 books, pastored Elmbrook Church for 30 years, and founded a media ministry called Telling the Truth which now broadcasts daily worldwide. He has been married to Jill for more than 59 years and has three children and 13 grandchildren.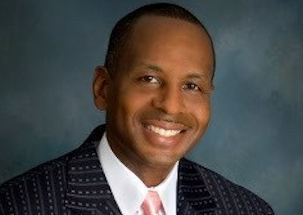 WALTER HARVEY
Bishop Walter Harvey has led Parklawn Church in Milwaukee, Wisconsin for over 20 years and he is the founder and president of Walter Harvey Ministries, Inc., an international ministry dedicated to producing creative and practical media and teaching resources that empower people, churches, non-profits and corporations. Bishop Harvey would say that his greatest accomplishments are being the devoted husband of Judy Harvey, proud father of Nicholas and grandfather of Autumn.
DAN SEABORN
In 1995, Dan founded Winning At Home, Inc., an organization that produces media resources and hosts special events to develop marriages and families. Currently Dan is serving as the division leader for the Marriage & Family Division of the AACC. Prior to founding Winning At Home, Dan served at a large church in Michigan as Pastor of Student Ministries and then as Pastor of Family Life. He and his wife Jane have four children and live in West Michigan.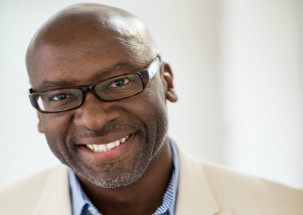 ROD HAIRSTON
For 14 years, Rod served as a life coach and chaplain to the NFL's Baltimore Ravens, helping them to build a winning culture among front office executives, coaches, and players. He was part of two Super Bowl victories – Super Bowl XXXV and Super Bowl XLVII. Rod is also the founding pastor at Messiah Community Church in Reisterstown, MD. He's an author, speaker and motivator of men from all walks of life – from corporate boardrooms, to professional athletics, to local churches.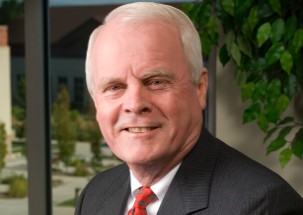 GORDON MacDONALD
Gordon is Chancellor of Denver Seminary where he also served as interim president from 2008-09. He is Pastor Emeritus of Grace Chapel in Lexington, Massachusetts, and Editor at Large of Leadership Journal. He has written more than 12 books and co-authored others with his wife, Gail, including Ordering Your Private World, Secrets of a Generous Life, Renewing Your Spiritual Passion, Mid-Course Correction, and A Resilient Life. Gordon and Gail have two children and five grandchildren.
STEVE SONDERMAN
Steve is the President and Founder of No Regrets Men's Ministries. He also serves as Executive Pastor of Ministries at Elmbrook Church. His passion is to see every local church have its own ministry to men. Besides working with the men of Elmbrook for the past 25 years, he regularly speaks at men's conferences and consults and leads seminars nationally and internationally, assisting churches in developing local men's ministries. In his free time, he serves as chaplain for the Milwaukee Brewers baseball team. Steve and Colleen have been married for 33 years and have four grown children and three grandchildren.